Sandwiches & Salads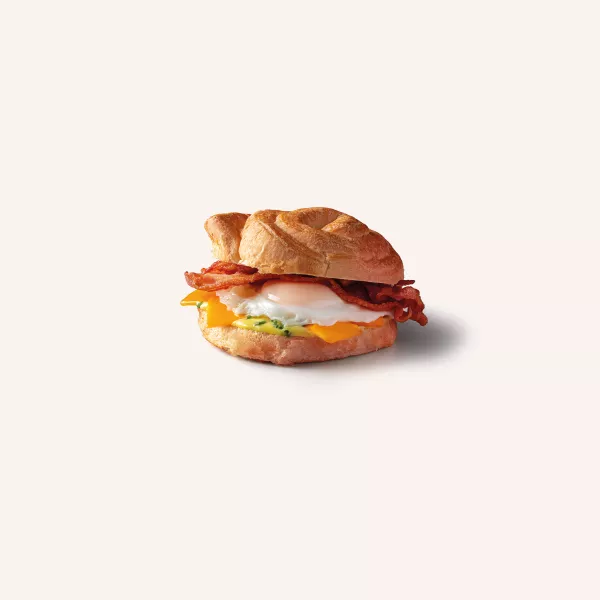 Croissant Roll - Bacon & Egg
Breakfast sandwich with fried egg, cheddar cheese, and bacon (EU).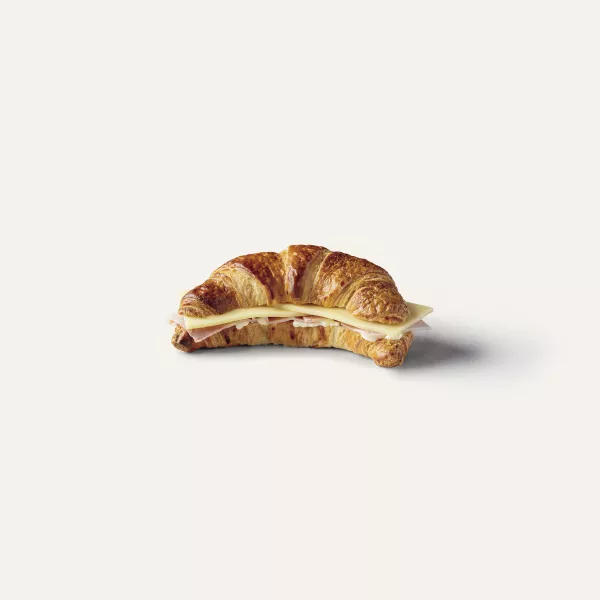 Ham & Cheese Croissant
Topped with ham (CH) & cheese.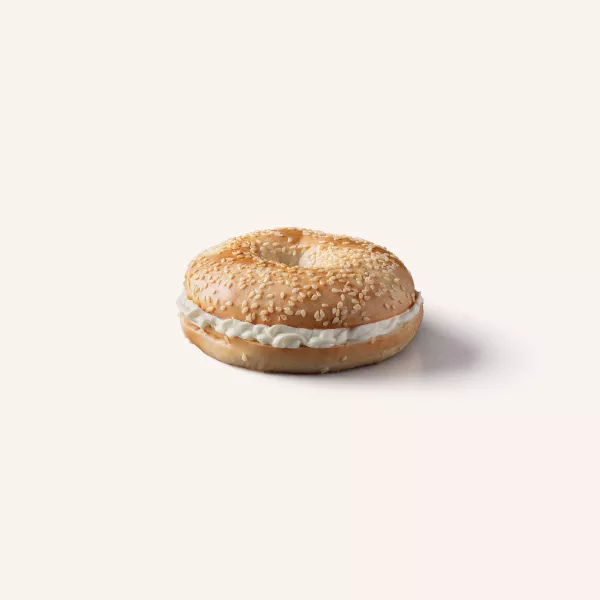 Cream Cheese Bagel
Sesame bagel stuffed with cream cheese.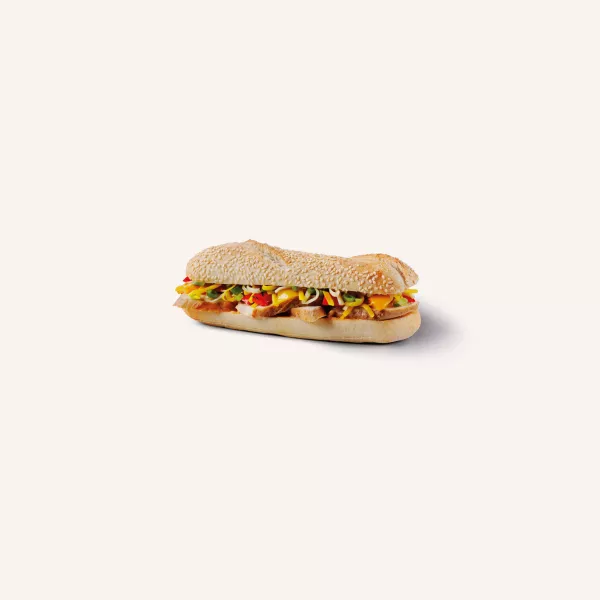 Chipotle Chicken Baguette
Chicken (NL) with jalapeno spice on a sesame baguette, warm.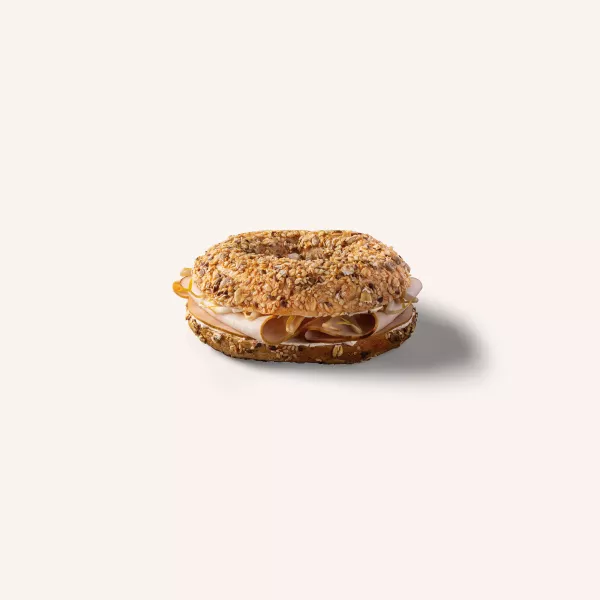 Turkey & Cream Cheese Bagel
Multigrain bagel with turkey breast (CH) & cream cheese.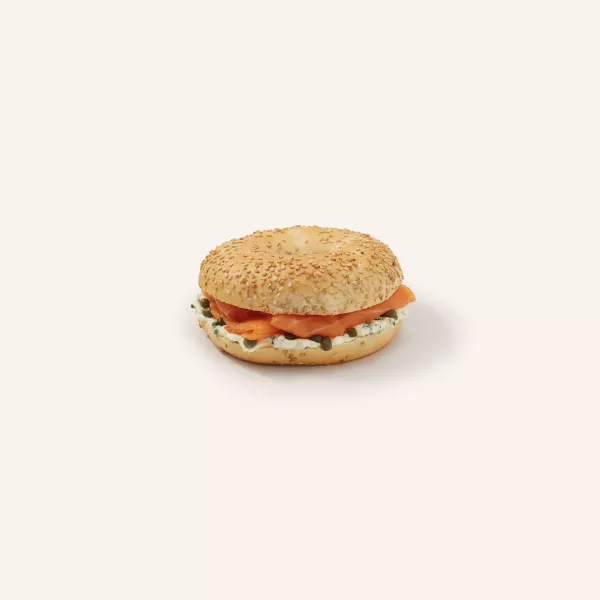 Salmon Bagel
Sesame bagel with salmon (NOR) and chive cream cheese, warm.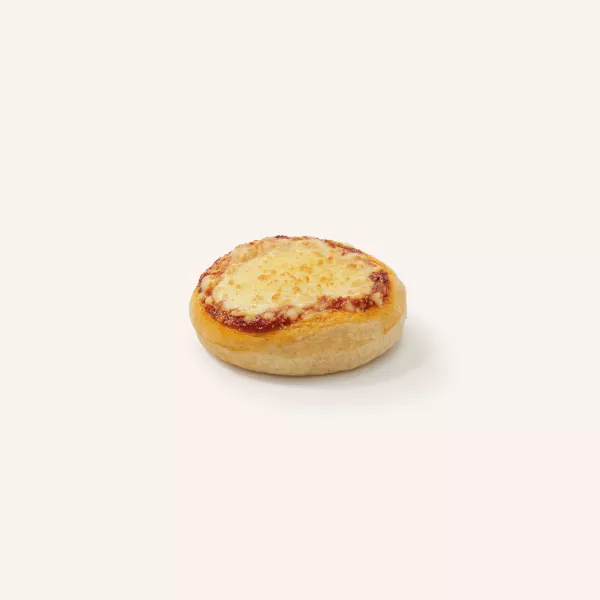 Focaccia Italia
Classic focaccia with tomato sauce and mozzarella baked.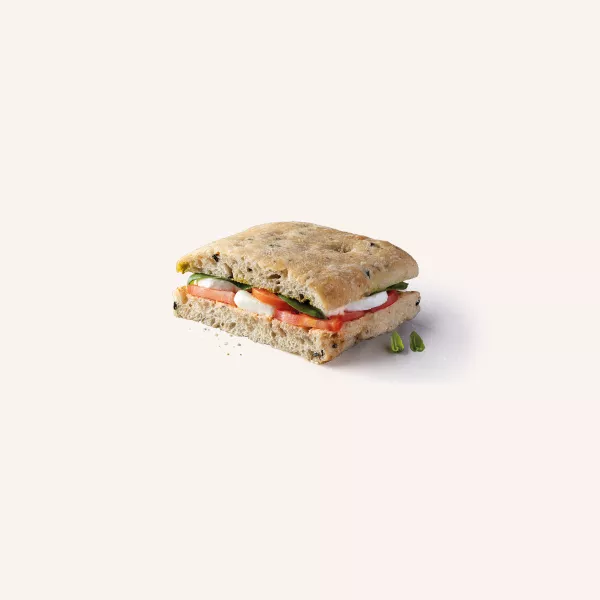 Focaccia Margherita
Focaccia with tasty olives, tomatoes, mozzarella, and basil.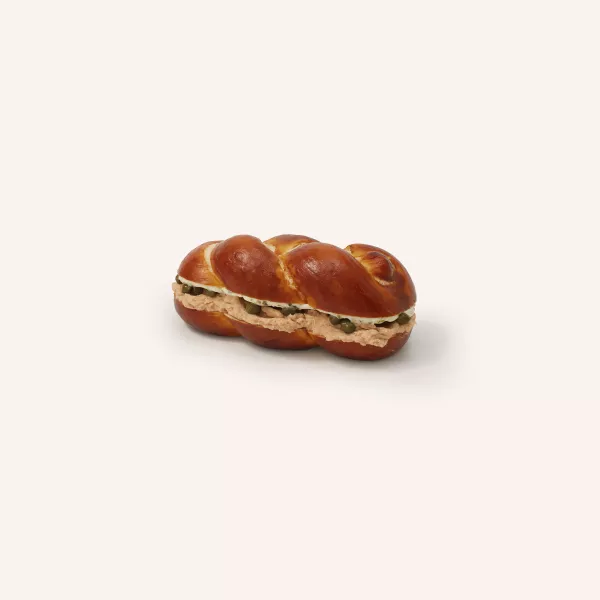 Tuna Sandwich
Pretzel roll with delicious tuna filling (Indian Ocean) and capers.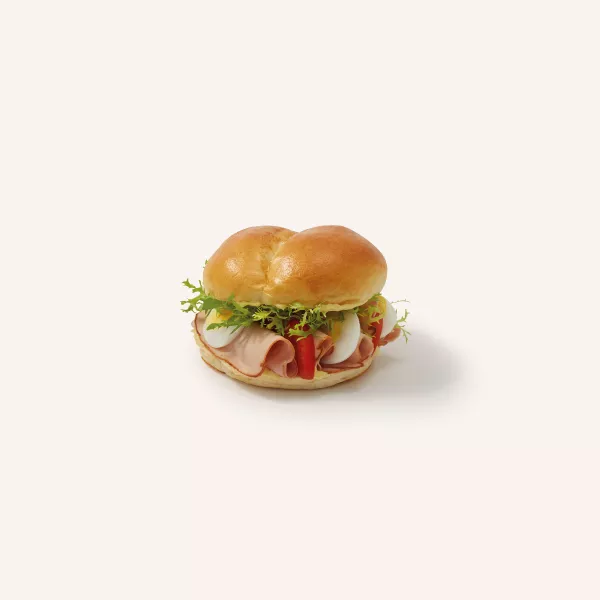 Minced Meatloaf Roll
Wheat roll with mustard mayonnaise, minced meatloaf (CH), eggs, tomatoes, and lettuce.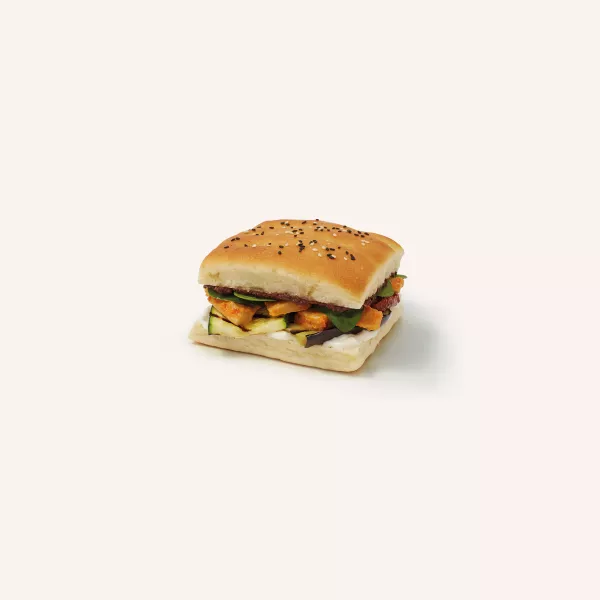 Vegan Filet Stripes & Vegetable Focaccia
Focaccia filled with vegan filet strips made of soy protein, grilled vegetables, spinach, olive tapenade and basil.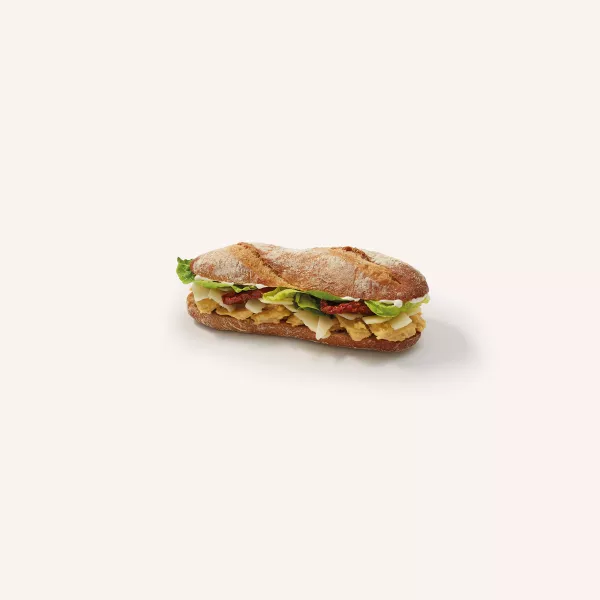 Vegetarian Caesar Baguette
Baguette filled with vegan filet strips made of soy protein, caesar dressing, parmesan, dried tomatoes and lettuce.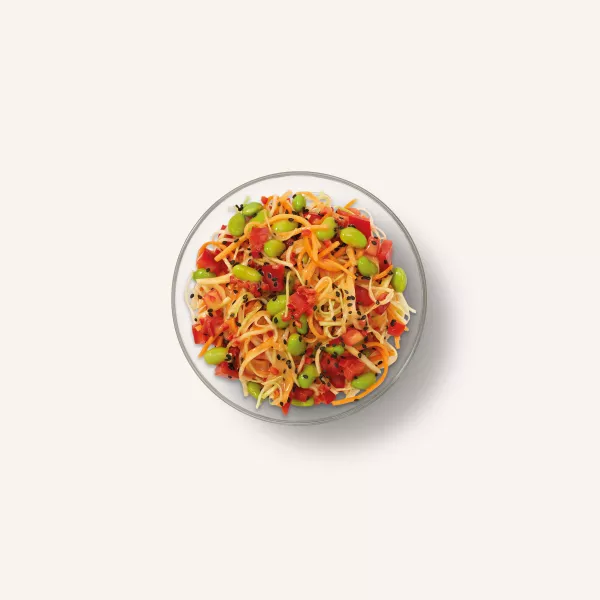 Vegetable Edamame Salad
Vegetable salad with edamame and sesame seeds.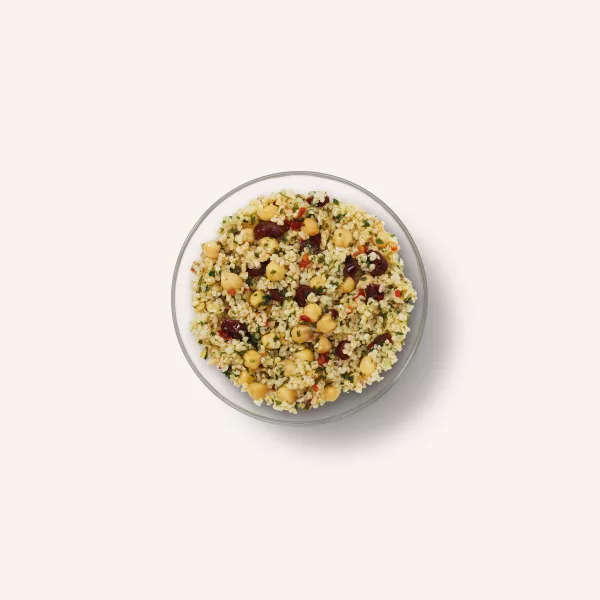 Bulgur Salad
Bulgur salad with chickpeas, cranberries and mint.